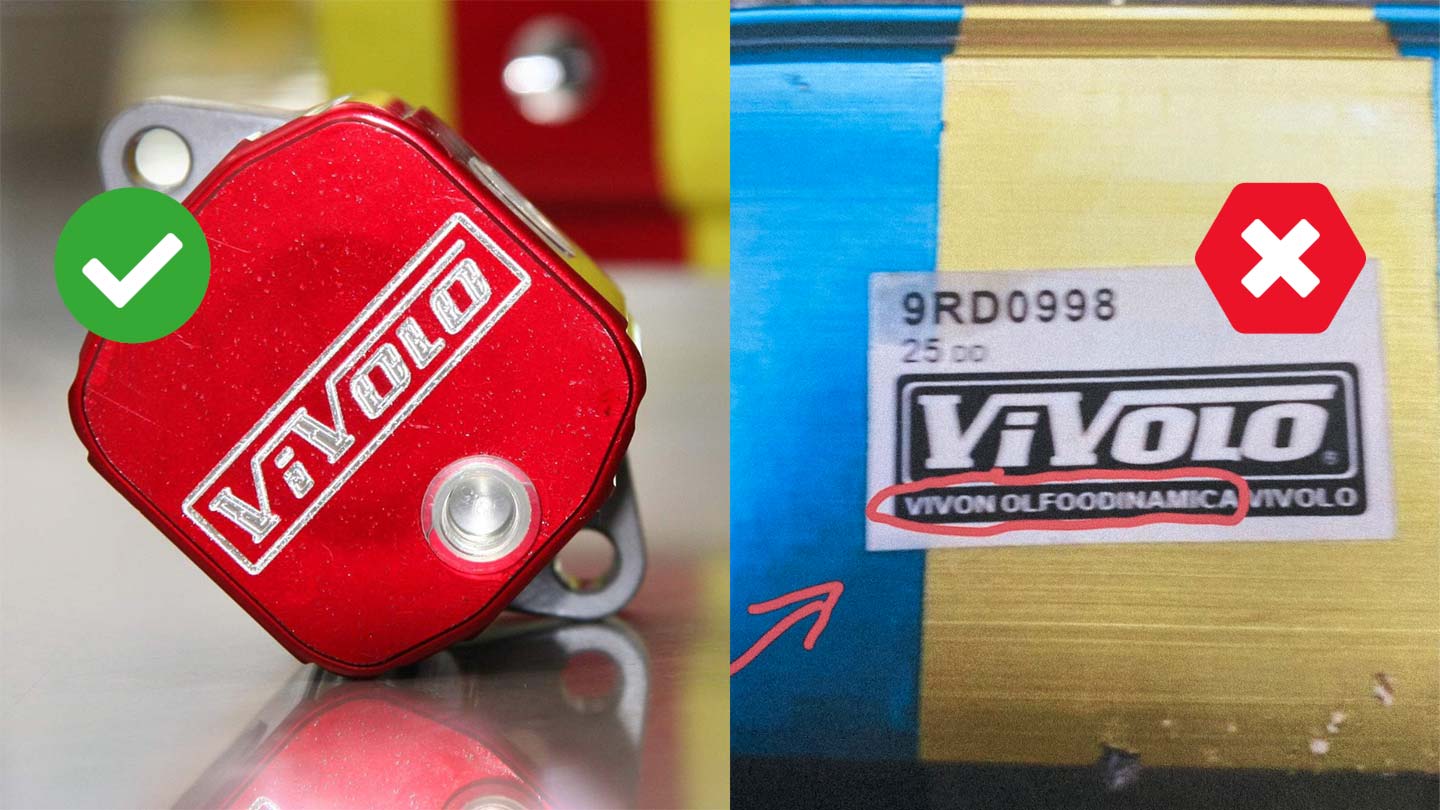 Some distributors have told us that flow dividers similar to ours in shape and colour are for sale on the Chinese market, but they are produced by different companies with which we have no business relationship.
Here's how to recognize Vivoil flow dividers from imitations.
1 – All Vivoil products have a label that is very difficult to remove 
Every component that leaves our factory – whether it's a hydraulic pump, motor, multiple pump or flow divider – has an adhesive barcode label that is not easily removable.
In fact, 10 years ago, we changed our labelling system: from laser-engraved marking, we moved on to the barcode label, which is much more complete, because it has a unique code that helps us to trace exactly every single component made and sold.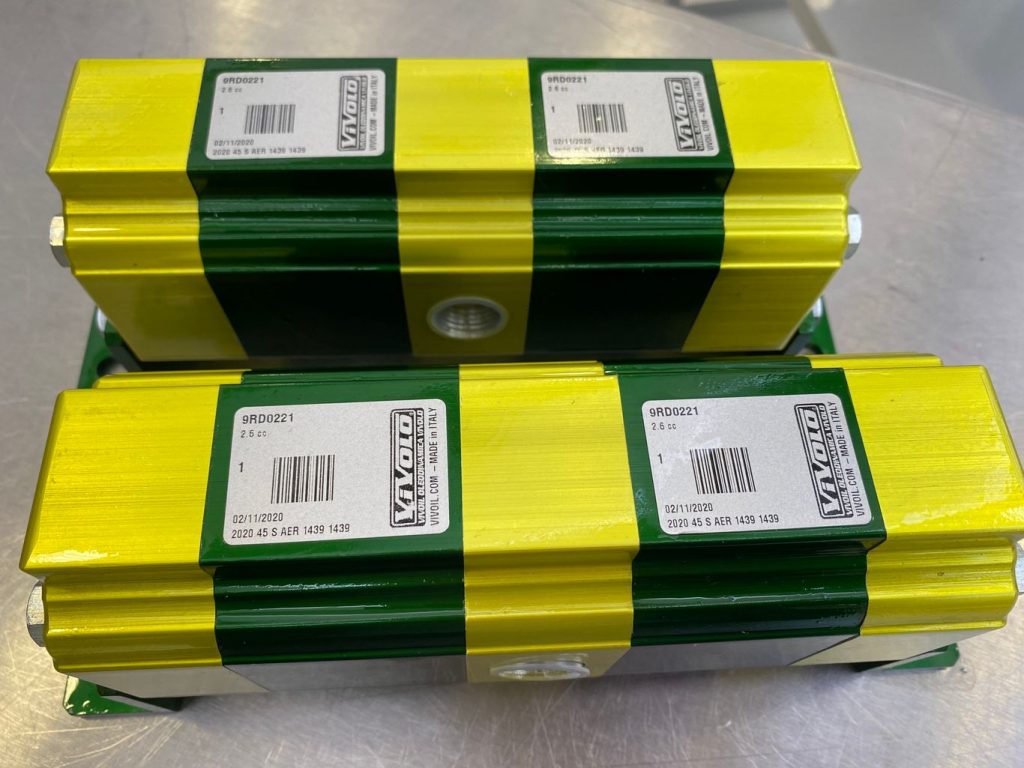 Below you can see some picture of fake products (click to enlarge):
2 – All our components are engraved with the VIVOLO brand
The VIVOLO brand, engraved on aluminium with the milling technique, is present on all Vivoil Oleodinamica Vivolo products.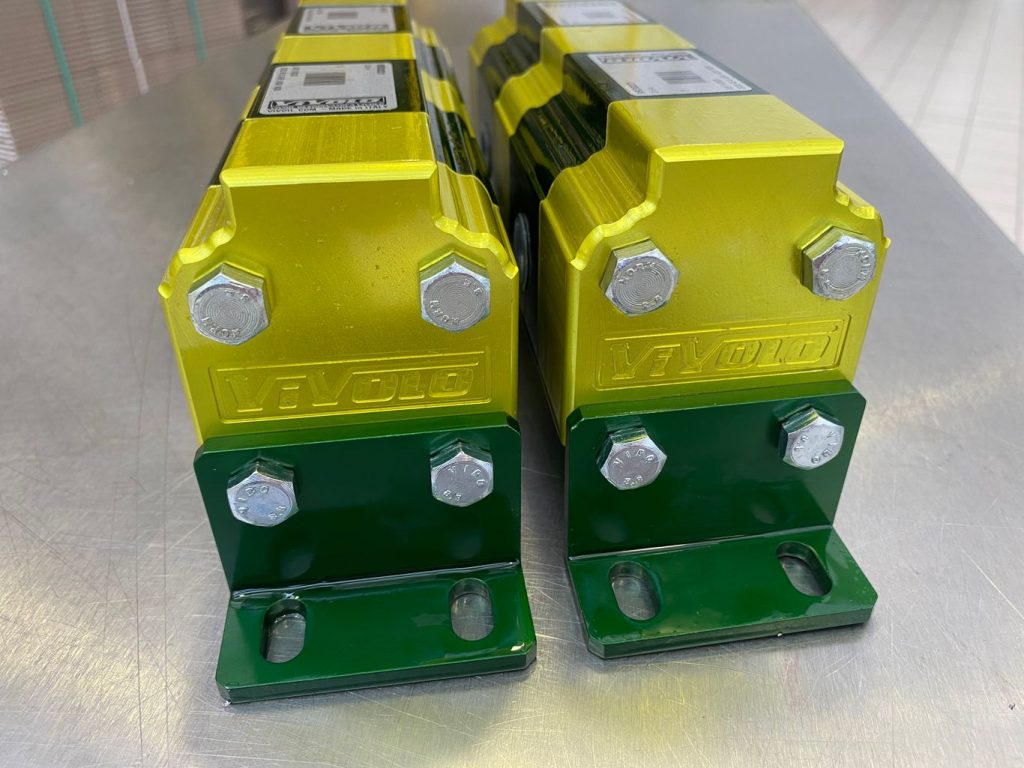 So, even though the copies are very similar to our products, they have a different brand and you only need to check the flow divider to understand if the product is original or if it is an imitation.
Below you can see some picture of fake products (click to enlarge):
3 – Product fastening
Depending on the number of elements and displacement, our production system uses hexagon head screws on both sides or tie rods.
As you can clearly see from these comparison pictures, the type of tie rods used in these copies is very different.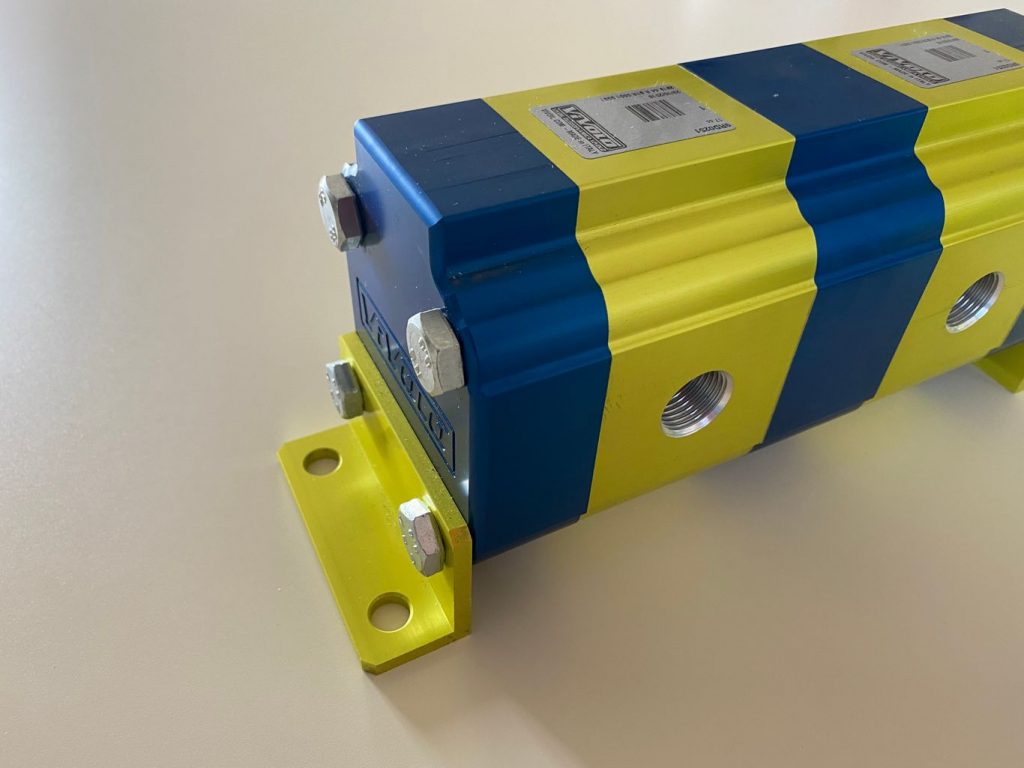 Below you can see some picture of fake products (click to enlarge):
Only the original products are a guarantee of quality
Almost all the materials and components present in our hydraulic products are Made in Italy. Vivoil flow dividers, in fact, are designed and manufactured in Italy, in compliance with strict technical and quality standards, to achieve performance that only an original product can guarantee.
Do you want to be sure to buy only original Vivoil products?
Contact us to get the names of our official distributors.