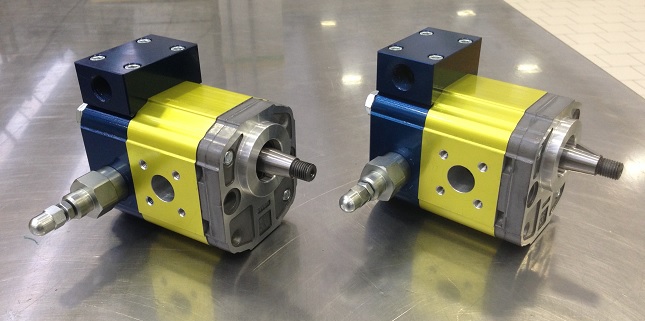 Priority valve pump has the capability to keep a fixed flow rate and send the exceeding part to a different use (or back to the inlet).
This solution is specifically used in many applications on the agriculture/construction field (where for example the steering must be served always by the correct quantity of oil, while the pump can change its speed depending on the working situation).
This version can be bought as it is or it can be possible to convert an existing product by using dedicated kits.
Multiple pumps solutions are possible with this pump as final stage.
Below the PDF with the technical details.
Priority Valve Pump CA Version – The residual flow rate can be used
Priority Valve Pump CB Version – The residual flow rate is internally reloaded