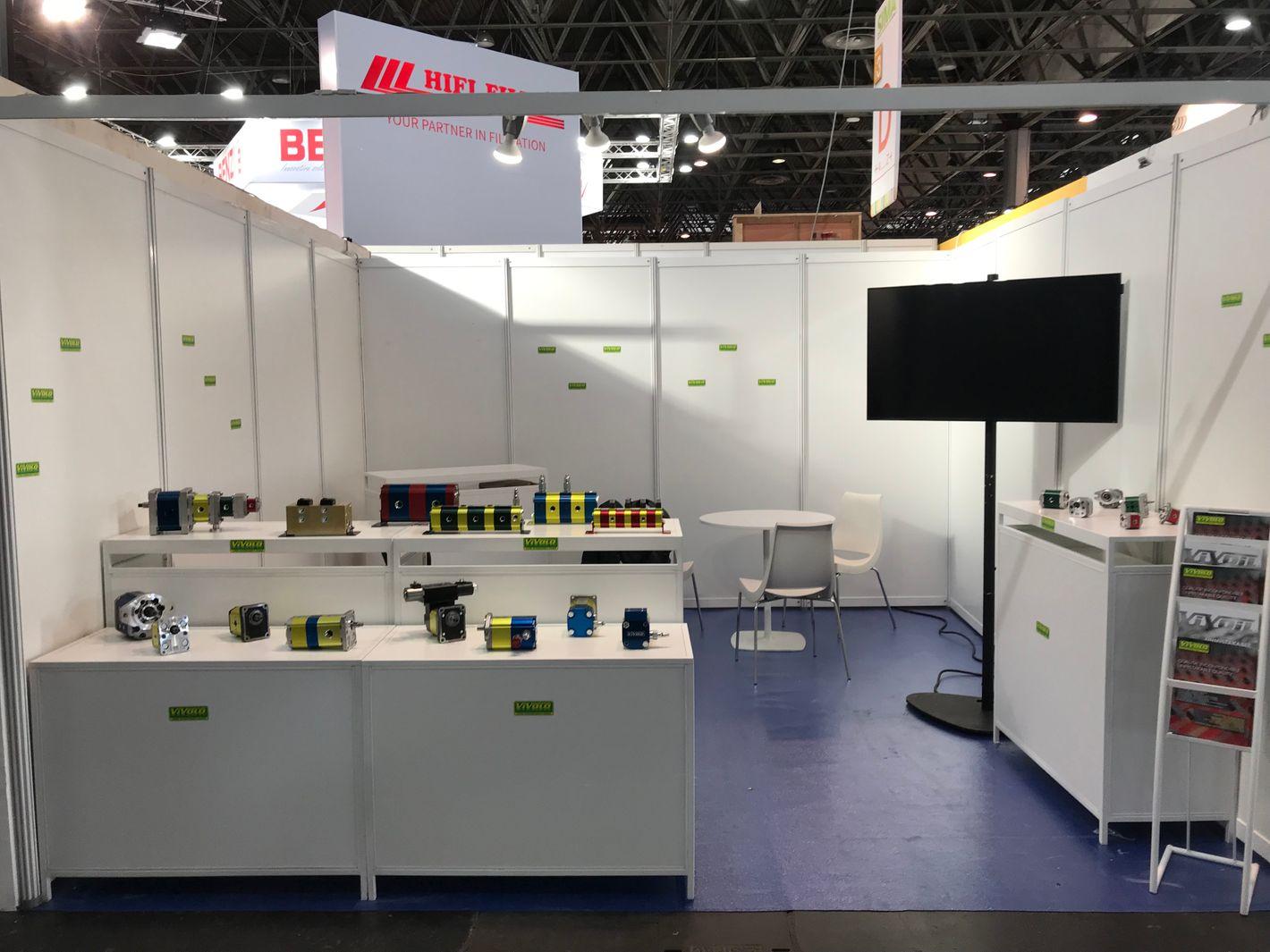 SIMA 2019, one of the most important exhibitions for the agricultural sector, ended a few days ago and this year we were among the exhibitors!
From February 24th to 28th our Export Manager Mario Polpatelli represented Vivoil Oleodinamica Vivolo in a large international context: companies and professionals from all over the world gathered in Paris to present the most recent innovations in the agricultural field.
It was also an opportunity to get new business relationships and establish contacts with companies interested in our gear pumps and motors.
All Vivoil Oleodinamica Vivolo' s products on display
The Vivoil Oleodinamica Vivolo range is very wide. It goes from the classics of hydraulics – pumps and motors, unidirectional and reversible – going through multiple pumps and sections for multiple pumps, up to the flow dividers.
At SIMA we introduced the full selection of our hydraulic components, available in the 4 size groups 0, 1, 2 and 3, fundamental item in many sectors, including agriculture machines.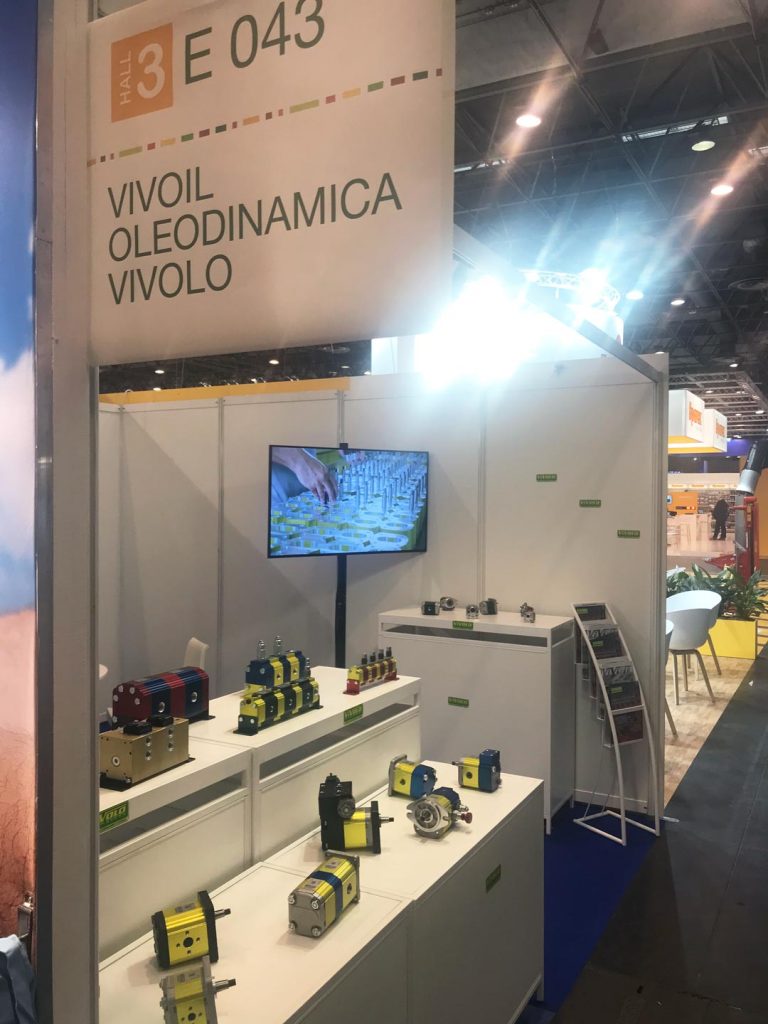 Hydraulic components for agricultural machines
Vivoil Oleodinamica Vivolo' s products are used on tractors and other agricultural machines such as those for transporting and moving large loads, for pruning, harvesting vegetables, fruit and other crops. Thanks to their features, to their performances and to our offer, the Vivoil Oleodinamica Vivolo' s  components have been very successful among the visitors of our stand at SIMA.
Do you know why?
We have chosen production flexibility: check here how we work.