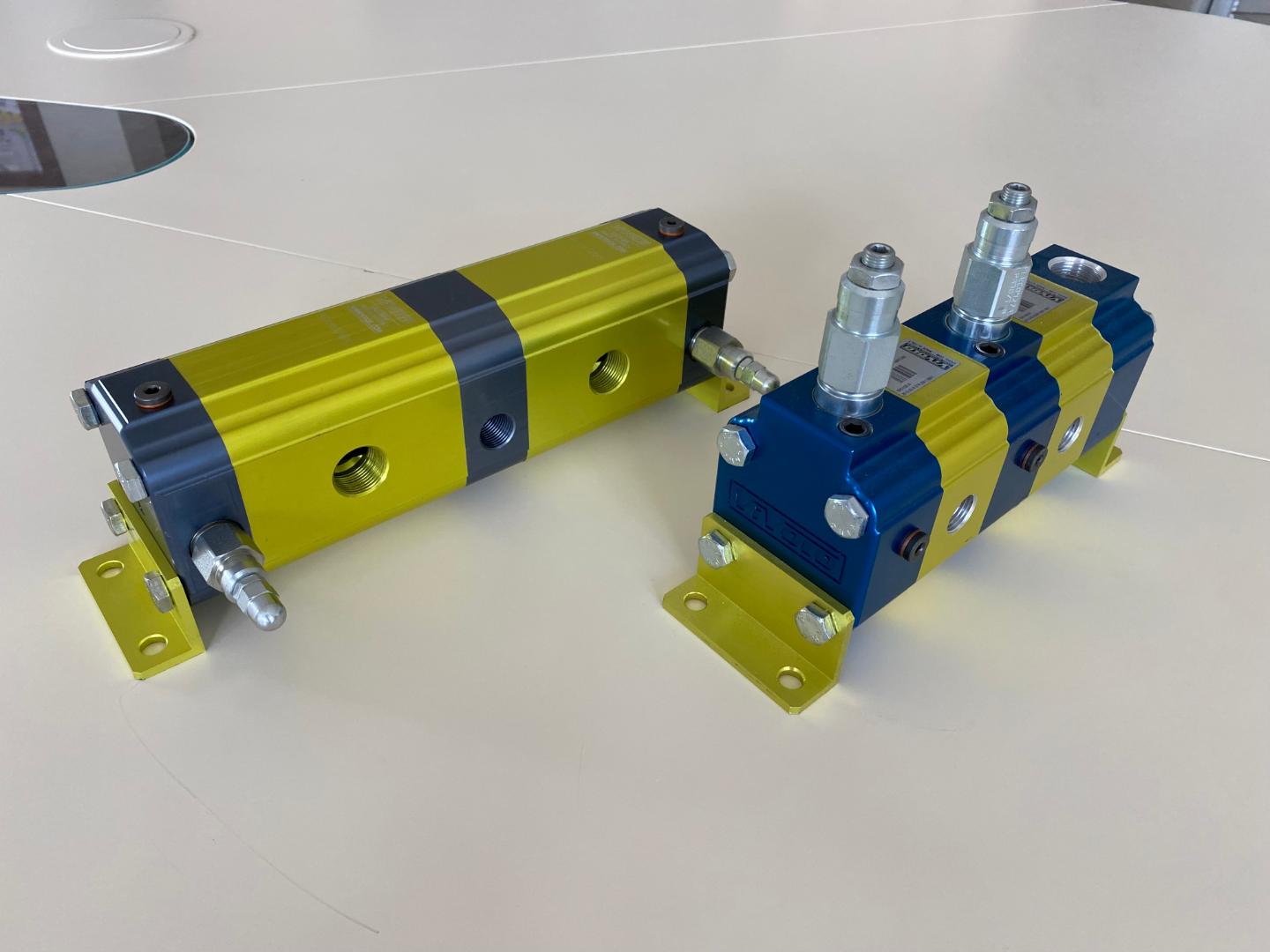 "Can I use an RV flow divider where a KV divider was mounted?"
This is one of the most frequent questions we receive at Vivoil. In fact, the KV series flow dividers have long been out of production, and we have replaced them with the new RV series, which is different from the previous one in size and shape, but not only that. In fact, the new version also has different inputs and more variants.
So, we thought we would put together a brief guide to help you identify the most suitable RV component, based on the model of KV flow divider you want to change.
Is the KV divider with or without valves?  
The first thing to do is to check whether the KV series component to be replaced has valves or not.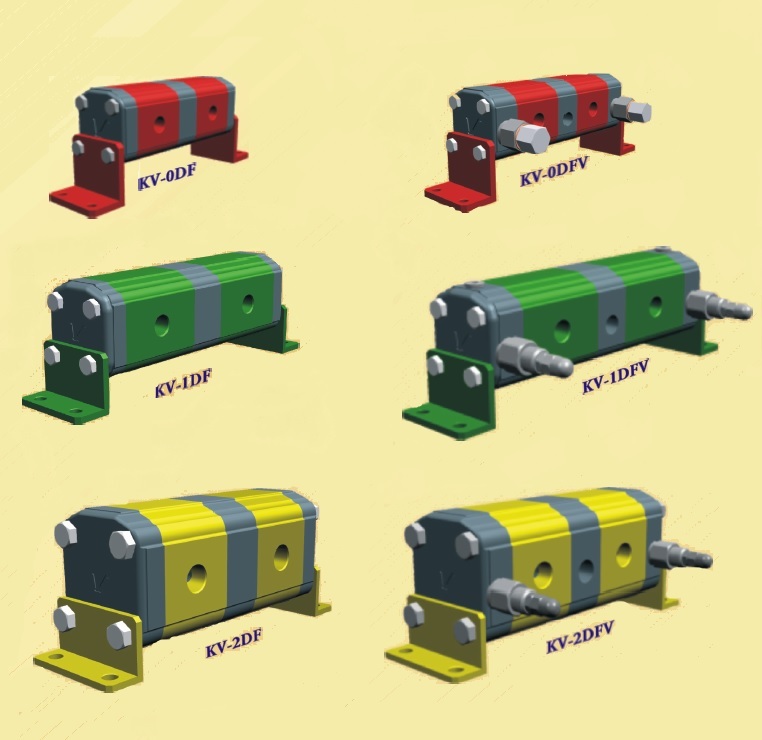 Replacing a KV divider without valves  
If it is a component without valves, you can replace it with the RV divider without valves, which is perfectly compatible with the KV version.
It is slightly longer and taller than the one in the previous series, so please make sure that you have enough space to accommodate it. Also, in order to install it, you will need to recreate the mounting holes.
Replacing a KV divider with valves   
Is the KV divider you want to replace with valves? The old series had one valve for each element; the new one, however, comes in two versions:
Single-valve RV flow dividers (available only for gr. 0 and gr. 1)
Flow dividers with multiple valves
The single-valve RV flow divider is more similar to that of the previous version, while the second has one valve per element and anti-cavitation valves. The latter act as phase correction and act on both directions of movement.
Is the space required sufficient?  
We have seen that the RV divider without valves is higher than the corresponding KV.
The same is true for dividers with valves. In fact, these are placed at the top of the flow divider. So we advise you to check that there is enough height space to fit the component.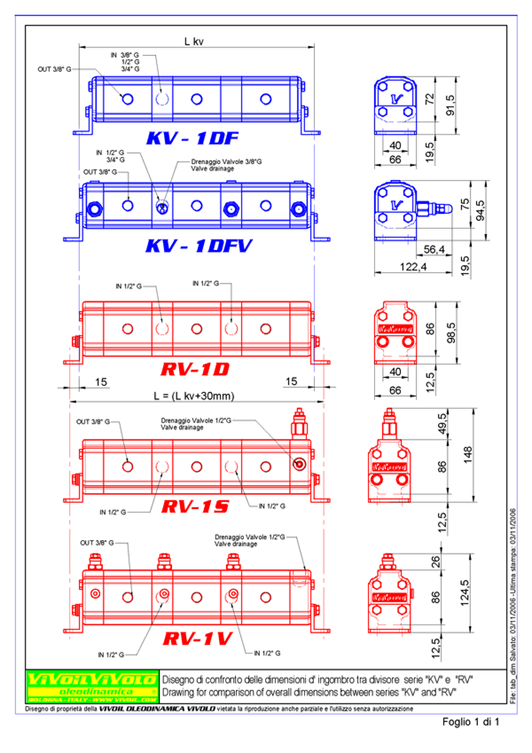 Attention to inputs  
Finally, the new version of the flow dividers –  single-valve and multiple-valve versions – differ from the previous one because of the number and location of the inputs. In fact, the RV series provides one input for every two outputs. In addition, all inputs are internally connected. So once you have chosen your new component, you need to close the inputs you don't need, taking into account the flow rate of the divider.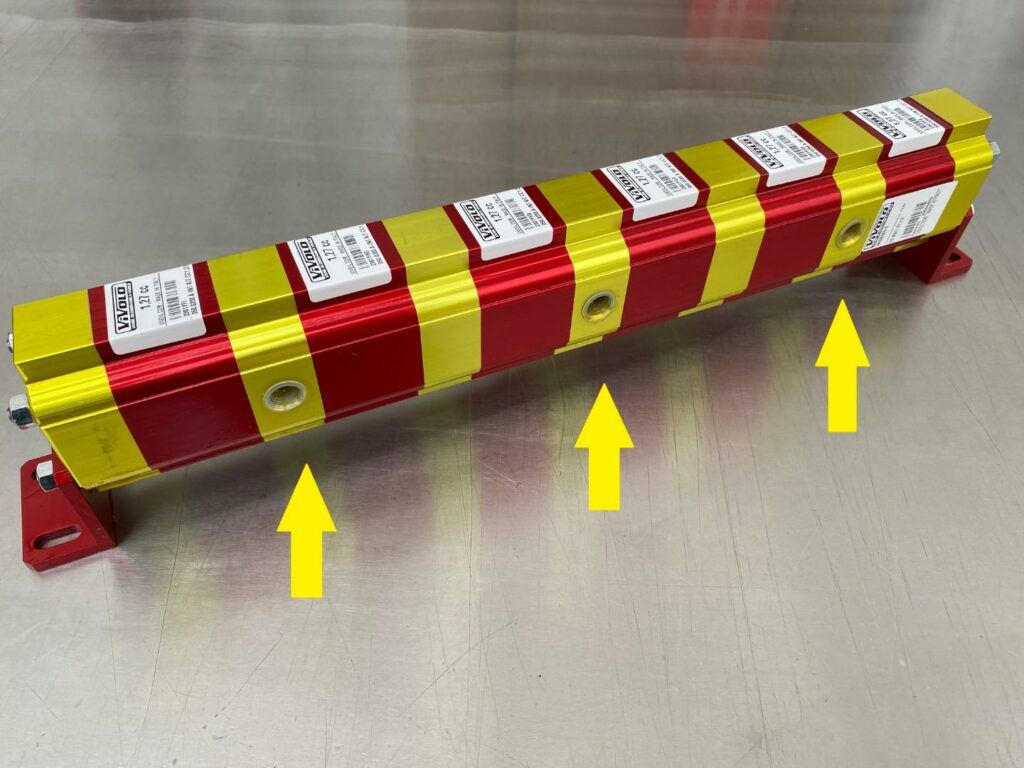 Do you need help?
Contact us, we will be happy to help you find the right RV flow divider for you.